31
Jul
The growth of the flock requires ample water and is well known to farmers. Therefore, it is especially important to add enough water to the laying hens. If the water shortage of the laying hens will not only affect the laying of the laying hens, but also seriously affect their metabolism. Therefore, farmers need to control the drinking water and drinking time of the laying hen scientifically and reasonably in Poultry Farming Machinery price for kenya.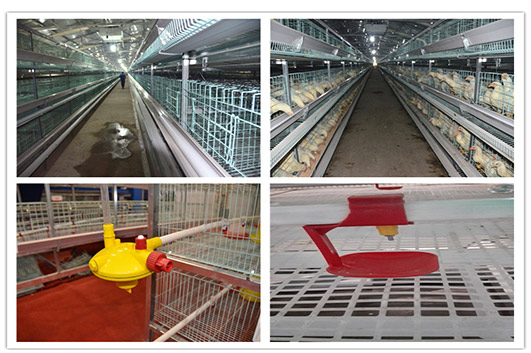 1. The drinking time of laying hens
The flock will have 3 drinking water peaks every day, that is, every morning at 8:00, 12 noon, and around 6 pm. The drinking time of chickens is mostly in the light time. At around 8 in the morning, the chicken began to receive light; around 12 noon, it was the peak time for laying eggs. After the hen had finished producing the eggs, the body consumed more water and felt very thirsty to drink water; around 6 pm, the light The time is coming to an end, ready to enter the evening to start the rest, the chicken should drink enough water to facilitate the spare time in the evening. If the laying hens do not drink water or drink less water during the peak period of the three water needs, the egg production of the chickens will decrease, and their health will also be manifested.

2. The amount of water in the laying hen
Under normal circumstances, the daily drinking water required for each laying hen is about 110 ml in winter, about 280 ml in summer, and about 200 ml in spring and autumn. When the laying rate of laying hens increases, the amount of water they drink will also increase. Because at this time the laying hens have strong egg production and enhanced metabolism, not only do they need to form water for the eggs, but as the feed intake of the flock increases, the amount of water required will gradually increase. Therefore, pay special attention to the water supply work of the chickens during the peak laying period of the laying hens, otherwise it will directly affect the health and egg production of the laying hens in Chicken Breeding Equipment Machinery.
Read more...