Automatic broiler cage equipment is a relatively superior equipment. The advantages of broiler cage equipment are very many. Broiler cage equipment can make the work of breeding staff more and more relaxed. So how does broiler cage equipment work? of?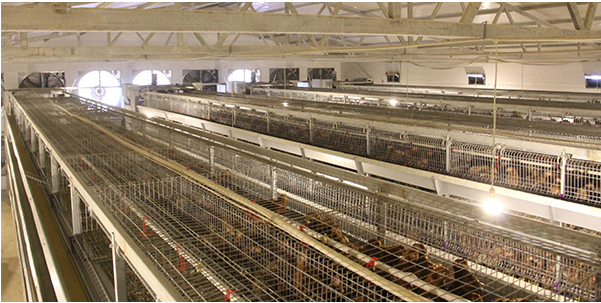 1. The key to broiler cage raising equipment is composed of layer cage system, feeding system, drinking water system, lighting system, waste disposal system, automatic egg collection system, and natural environment automatic control system.
  2. Professionals in the breeding industry are convinced that fully automated chicken breeding equipment is critical to the happy growth of chickens. Chicken breeding equipment is designed and made according to the requirements of breeding, and there are many types.

 
   Chicken cage has the characteristics of beautiful appearance, space saving, uniform spacing, flat mesh surface, high welding strength, and convenient use. The material is mainly stainless steel wire, iron wire, cold galvanized wire, hot-dip galvanized wire, simple structure, broiler cage production base, easy to operate, strong and durable.

The three-layer manure belt map of the broiler cage can effectively prevent the phenomenon of chickens pecking feathers and anus. Reduced the rate of broken eggs and laying hen fatigue syndrome. Raising in chicken cages saves space, and centralized management saves energy and resources. It greatly saves space and effectively reduces the incidence of diseases. The unique cage door design effectively prevents chickens from wasting feed, and has a very high degree of automation, which effectively improves labor productivity and also improves the breeding efficiency of farmers.
Read more...