11
Jan
Daily maintenance of automatic chicken raising equipment
Automatic chicken raising equipment is essential for modern poultry farms. They can achieve the necessary equipment for different breeding farms. What should be done in the maintenance of this automated poultry equipment?
The production process of the egg picking system in the automation technology chicken raising equipment is not complicated. When applied, most of the people can control the chicken shed chicken raising equipment of 30,000 to 40,000 birds, and the maintenance is also relatively convenient. If the basket speed cannot keep up, you can press the pause button of the electrical control cabinet immediately.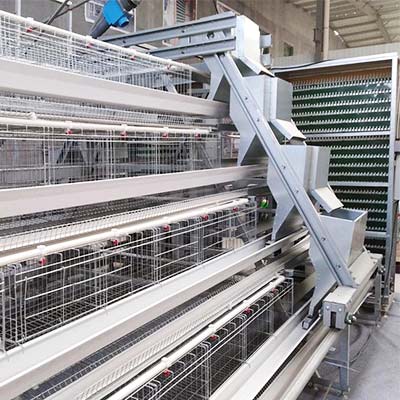 It should be clear to everyone that chicken cages are divided into ladder chicken cages and battery chicken cages. The key difference between the two is that the automatic poultry manure clean system is different. Because the manure cleaning belt and the motor of the transmission system cannot be in a long-term load operation state for a long time; the vertical manure cleaning machine must be turned off in advance before operation, and the two systems must be ensured during maintenance and application.
The feeding system of automatic chicken raising equipment is mainly driven by the reducer and traction belt to drive the feeding and driving. It is not easy to cause major problems when the maintenance method and the method of the manure cleaner are applied. The application steps can ensure the normal application of the machine equipment.
The above are the daily maintenance points of automated poultry equipment summarized by poultry equipment manufacturers.
back to top