20
Oct
Why is it a trend to raise chickens in automated layer cages?
Now the automatic layer cages has become an indispensable breeding equipment for farmers to raise chickens, and new and old farmers are more willing to use automatic layer hens to raise chickens. Why?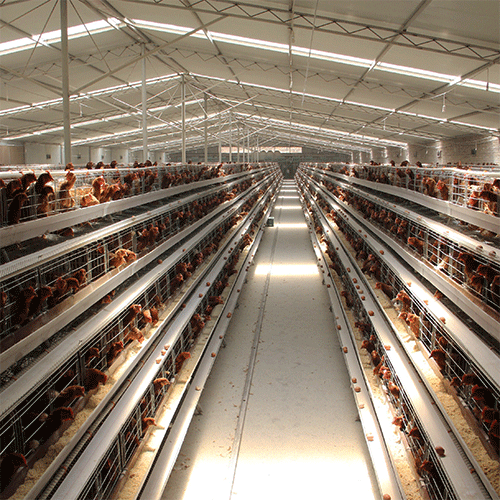 The automatic layer cage is well equipped. It can carry out automatic egg collection, automatic water supply, automatic delivery of manure, automatic feeding, automatic ventilation, etc. Farmers can choose according to the needs of the farm.
The use of automatic egg collection equipmentcan greatly alleviate the troubles of farmers. Farmers do not have to bother picking eggs. And the egg collection equipment can reduce the rate of broken eggs.
The Q235 international steel used in chicken cage mesh is sturdy and durable, and farmers can use chicken cages to raise chickens for more than 15 years. And the surface of this material is smooth, including the welding port. This will not cause damage to the chicken's feet.
The net surface of the chicken cages adopts the hot-dip galvanizing process, which has the advantages of resistance to chicken manure corrosion, aging resistance, and long use time.
The breeding is convenient. The chickens live in the cages. It is easier and more convenient for the farmers to observe the status of the chickens, and it is easy to manage, and the breeding density of the cages is three to four times that of the flat breeding, which greatly increases the breeding volume. Can create more economic benefits for farmers.
back to top