30
Dec
A customer in Nigeria told us that "since I transferred 5,600 chickens from deep litter to the poultry cage system, their egg production has doubled". The use of chicken cages for breeding can realize automatic feeding, water supply, manure removal, ventilation, egg collection, etc., making poultry breeding much easier.
The use of the chicken cage system is not only clean and not easy to get sick, but the chicken house is also clean and hygienic. Reduced chicken diarrhea and hair removal.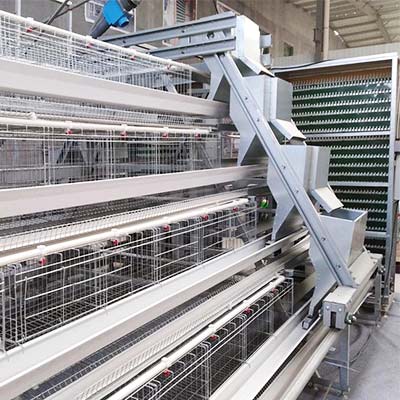 Why can the number of poultry farms be doubled? Because the chicken cages are stacked one after another, there are at least four times more chickens than the flat rearing.
But what about using battery chicken cages? Not only will labor costs be reduced, but the eggs can also be kept clean. The casing system can also reduce your chicken house space, which will help you raise more chickens in a smaller space. Therefore, the use of qualified cages should be your best choice to increase business profits.
In addition, with regard to the manure storage system, poor-quality cage manure will be damp and produce a lot of ammonia. There will also be small mites, which can cause chickens to shed hair and become sick. Unhealthy chicken will be the loss of your business. Unhealthy chickens will gradually lose their ability to lie, which will bring greater losses. Cages can also reduce cannibalism and increase productivity.
Regardless of whether you are raising broilers or laying hens and chicks, we can provide them to layer battery cages for sale,  poultry broiler cages, and brooding cages. No matter your poultry breeding project is big or small, as long as you are interested in poultry cage system, you can contact me.
Read more...