23
Dec
Do poultry farmers know in which season the laying rate of laying hens is high when using the poultry cage system? As we all know, the amount of laying hens affects the realization of the production benefits of the laying hen farms, and is related to the economic benefits of the laying hen farmers. Therefore, when the peak of layer production comes, farmers will get considerable benefits.
Therefore, poultry farmers should understand the knowledge of laying hens, and can take care of the poultry when the egg production peak comes.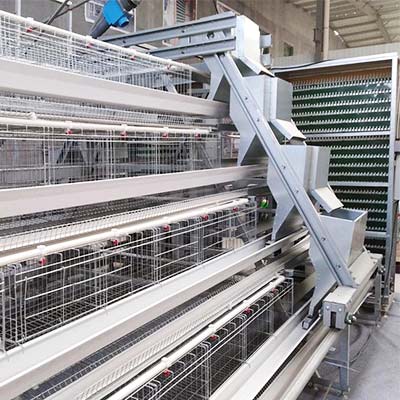 In which season of the year does the chicken lay the most eggs?
Laying hens usually have a higher egg-laying season in spring, which means that laying hens lay the most eggs in spring. One is because the temperature in spring is suitable, and the other is because the sunshine time in spring is gradually increasing.
The peak period of laying hens.
Most modern layer breeds will be taken care of by automatic poultry farming equipment. Their peak egg production period is generally at 18-19 weeks of age, and the egg production rate at 23-25 weeks of age reaches 50%; peak egg production at 27-29 weeks of age Period (the egg production rate is greater than 90%), the highest egg production rate is more than 95%. The peak egg production period usually lasts about 20 weeks.
It can be seen that in the process of caged laying hens, the peak season for laying eggs throughout the year is spring, and the peak season for laying hens is mostly 27 to 29 weeks of age. The laying hens are carefully made to effectively improve the production efficiency of the laying hens and increase the income of the laying hens.
Read more...